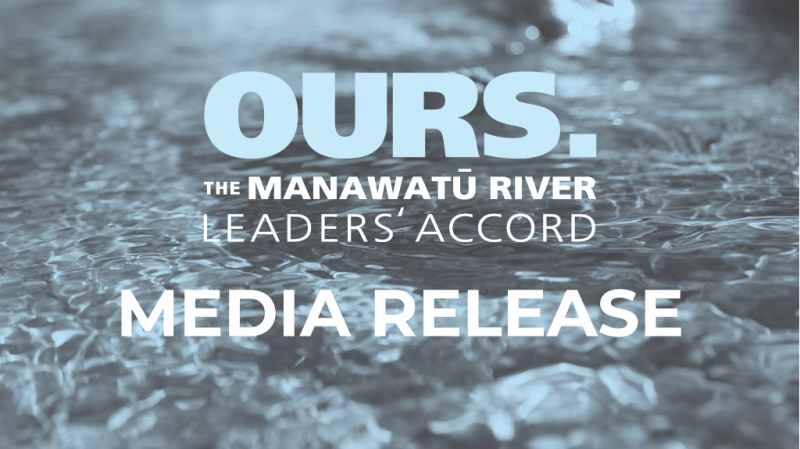 The Manawatū River Leaders' Accord is one of four finalists under consideration for the inaugural Morgan Foundation New Zealand Riverprize Award.
Other finalists include the Aorere River (Tasman), Lake Taupo (Waikato) and Project Twin Streams (Waitakere) and all four have been described by Gayle Wood, Chair of the New Zealand Riverprize Judging Panel and former winner of the Thiess International Riverprize as "exceptional".
The New Zealand Riverprize is an initiative of the International River Foundation, who also award the Australian, European and North American Riverprize as well as the prestigious Thiess International Riverprize – for achieving the best outcomes in river and basin management.
Applications were open to all projects that could demonstrate outstanding, visionary and sustainable programs in river management, restoration or protection – regardless of the size of the river or project scale.
Applicants were judged by an independent panel of experts in a range of river management fields. The winning project will receive a NZD$20,000 cash prize, generously sponsored by the Morgan Foundation, and will also have a shot at being named the winner of the prestigious Thiess International Riverprize in 2016.
Independent chair of the Manawatū River Leaders' Accord Richard Thompson says the selection of the Accord as a finalist speaks to the huge amount of work achieved by Accord partners to date and the value of collaborative action.
"Since 2010, when the then chairman of Horizons Regional Council first brought stakeholders together, there's been a major shift in attitudes and behaviours around the restoration of the Manawatū River and catchment.
"People who were once at loggerheads are now working alongside one another with the common goal of improving the Manawatu River and the mauri (life force) of the Manawatu River Catchment so that it sustains fish species, is suitable for recreation and supports the social, cultural and economic activities of the community.
"However, this is by no means the end of the journey. The Forum is currently working on a revised Action Plan that it intends to release to the community later in the year to keep up the momentum and continue the drive towards a river that we can stand up and take pride in as a region."
The Manawatu River Leaders' Accord's 34 signatories represent a wide range of stakeholder groups and organisations including: iwi; local government agencies; Massey University; major industry; farming; environmental and recreational advocacy groups. These signatories are collectively known as the Manawatu River Leaders' Forum.
More information about the Manawatu River Leaders' Accord, Action Plan and activities can be found online at www.manawaturiver.co.nz
The winning project will be announced at the International River symposium in Brisbane in September in front of an international audience of river practitioners on Tuesday 22 September.