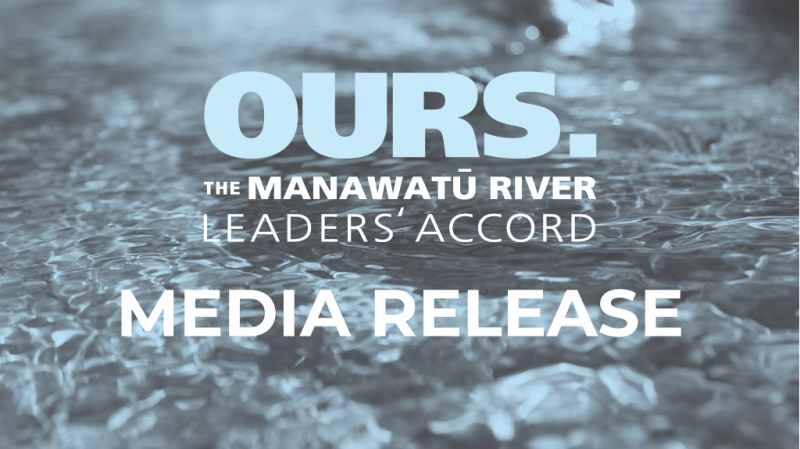 The Manawatū River Leaders' Accord has been awarded the first ever Morgan Foundation New Zealand Riverprize at the International River Symposium in Brisbane.
The Accord project was chosen from a group of four finalists including the Aorere River in Tasman, Lake Taupō in Waikato and Project Twin Streams in Waitakere. All four projects were described by judges as "demonstrating the best that New Zealand has to offer in integrated river basin management".
As the winner of the Riverprize, the Accord receives a $20,000 cash prize from the Morgan Foundation to put towards further work in the catchment and consideration for the prestigious Thiess International Riverprize in 2016.
Independent Chairperson of the Manawatū River Leaders Accord Richard Thompson says the award stands testament to the great work undertaken by Accord partners to date but there is still more work to be done.
"Forum members met in Palmerston North last week to discuss the next steps in producing a revised Action Plan. The first plan was launched in 2011, outlining over 130 voluntary actions and we're working to launch version two in November," Mr Thompson said.
"Collectively revising the plan provides an opportunity to take a good look at what's been achieved and address any gaps with a comprehensive set of new and continuing actions.
"There's a strong desire amongst Accord members to keep the wider community informed and engaged as we move into the next phase of the clean-up.  It's thought that this prize money will go towards initiatives that foster greater community engagement with the river and the actions underway to restore its pride and mana."
Horizons Regional Council chairman Bruce Gordon said that "revising the Action Plan will help to refocus the efforts of all Accord partners".
"The Action Plan is a stake in the ground and a commitment to our communities. We're looking forward to the next stage in improving the Manawatū River and catchment."
The revised Action Plan will be informed by a statement on state, trends and recommendations prepared by a science and mātauranga Māori panel in March and involve stakeholders representing: iwi/hapū, environmental, farming and industry, local government and regional council groups.