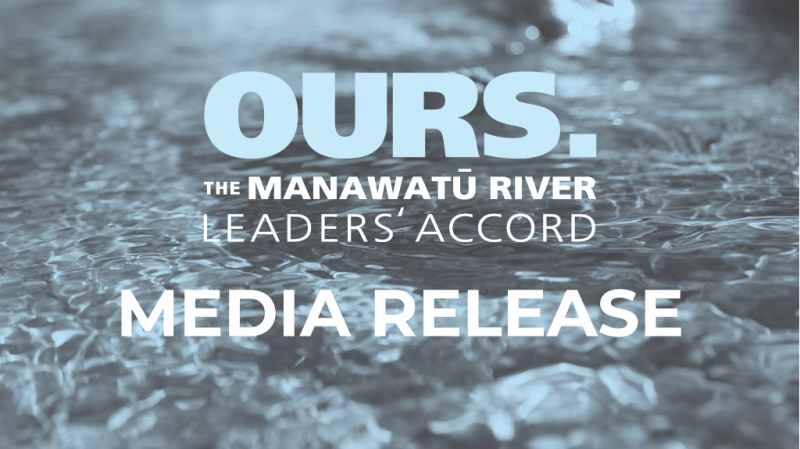 A new nitrate sensor worth $NZ50,000 has been installed in the Manawatū River to give Massey University and Horizons Regional Council scientists a more detailed picture of our river system dynamics and, ultimately, improve river management.
The specialised sensor has been brought in from Ireland by Professor Phil Jordan of Ulster University. He, together with Massey's Institute of Agriculture and Environment senior lecturer Dr Ranvir Singh, senior research officer Lucy Burkitt, Horizons science and freshwater manager Dr Jon Roygard and senior catchment data coordinator Paul Peters, have installed the sensor at one of Horizons' monitoring stations by the Fitzherbert Bridge.
The sensor works by shining ultraviolet light onto water samples collected periodically. The light excites the nitrate ions and reads the florescence given off by those ions. The data can be downloaded onto a computer or directly onto Horizons' infrastructure, to be available on the web.
Dr Singh says it allow them to more accurately measure nitrate changes across days, weeks and seasons.
"Previously, water quality has been assessed by a technique called grab sampling, where a scientist will go out to the river, take a bottle of water and take it back to the lab to analyse. This sensor is doing the measurements in the field and much more often – up to every 15 minutes. We can then see how the dynamics of nitrogen flow change in the river over time. As we move forward with water quality management, there's more and more of a demand for accurate and timely information."
Dr Jon Roygard this technology has the potential to provide more accurate information in real time to Horizons' website rather than waiting weeks for lab results.
"The information collected can be used to determine what nutrient management work would be most efficient in certain areas and to measure the effectiveness of works such as riparian planting and stream fencing. Also, while this work focuses on nitrate levels, it is part of a wider research programme to understand nutrients in the region's rivers and inform decision making around river health and recreation."
Dr Singh says the technology could revolutionise our understanding of nutrient loss from soils and its flow to our rivers and streams.
"The way our water quality management works is that we have standard sets for different nutrients in the river. We could then combine this with flow measurements to calculate the standard load. We can then say how much load a river can hold before it negatively affects the ecology. This also informs land-owners about how the levels of nutrients that can leach from their properties."
The first step, will be to validate the sensor over the coming months in the Manawatū. Professor Jordan says there are different challenges that come with monitoring different sites.
"In the sites where this was deployed before [in Ireland] there are smaller streams with many flash flooding events and high turbidity. Here, the challenge is that the concentrations of nitrates are quite low so we need to be able to know that it can pick up those small amounts."
Dr Roygard adds "the old teachers' college site at Fitzherbert bridge has good water quality with low nitrate levels and is ideal for testing the accuracy of the equipment. The second site in the Horowhenua, Arawhata, has much higher concentrations and will provide useful contrast".
Horizons currently monitors more than 150 water quality sites across the region on a monthly basis. If the real time monitoring of nitrate is successful, there is potential to roll it out across some of these sites.
"This nitrate monitoring project is a continuation of collaborative research with Massey University into nutrient management across the region.
It's a fantastic opportunity to work with international expertise and our local university to develop practical research to enhance Horizons' monitoring network and inform management of the region's waterways," Dr Roygard says.