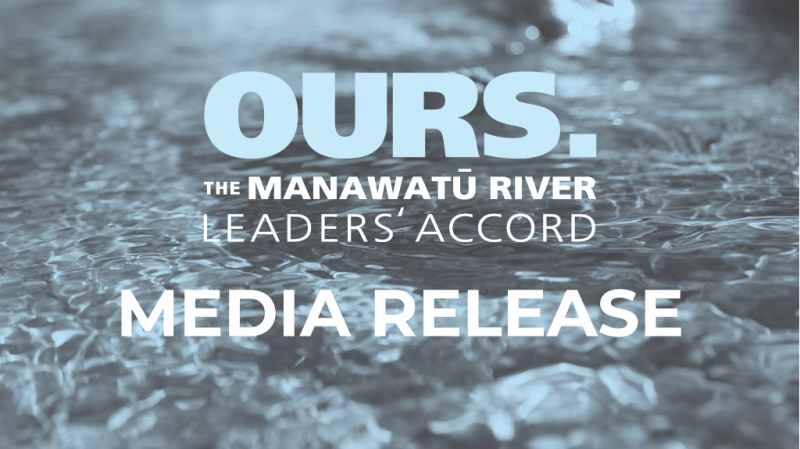 Media release from Accord member Horizons Regional Council on flood protection assets in the Manawatū-Whanganui Region following storm event.
July 14, 2017
Horizons Regional Council's river management team have been monitoring flood protection assets throughout the Manawatū-Whanganui Region following this week's storm event.
Horizons river management group manager Ramon Strong says the council are really pleased with how the Region's assets have held up.
"As we assess our flood protection assets, the temporary Manawatū River work at Ashhurst Domain has been a particular area of focus," says Mr Strong.
Earlier this year, the Regional Council and Palmerston North City Council funded temporary winter works in the river in a bid to limit further erosion to the right bank of Ashhurst Domain.
Mr Strong, who has also been onsite to see how the work has fared, says the river levels are still too high to fully evaluate the situation.
"With snow melt feeding river flows, it may be a while before the river recedes enough to allow that to occur.
"River confluences are inherently complex things, so we aren't really going to know what we are dealing with until both the Manawatū River and the Pohangina River recede.
"I do not think we will be back to square one, however more work will likely be required. That decision will primarily rest with Palmerston North City Council as Ashhurst Domain is their asset.
"Our Council has made provision in the current financial year to enable us to contribute towards the cost of constructing a permanent solution."
The Councils estimate that a long-term robust solution, such as rock work on the left bank, is expected to exceed $1 million. As this part of the Manawatū River is not rated for river management any long-term solution will likely require community consultation and funding from Horizons, PNCC and possibly NZTA.