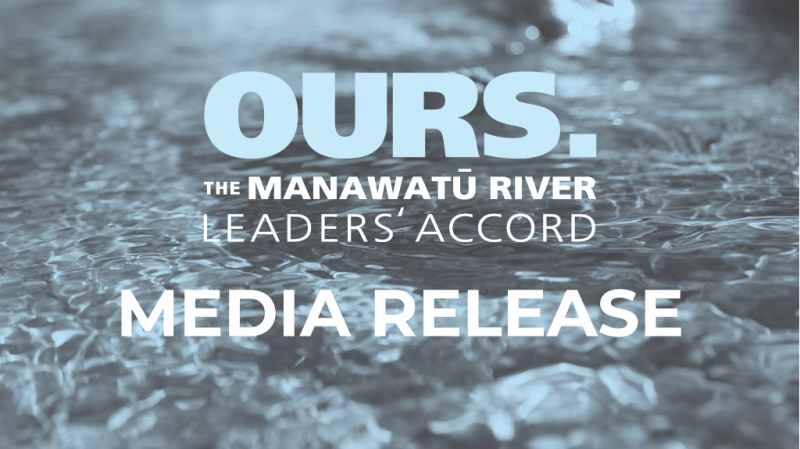 Media release from Accord member Horizons Regional Council detailing their swimmability targets for the Manawatū-Whanganui Region. The new targets are for all large rivers and lakes, that are suitable for swimming year round, to be swimmable at least 70 per cent of the time by 2030.
14 November 2018
Horizons Regional Council have set their swimmability targets for the region's large rivers and lakes suitable for swimming year-round, to be 70 per cent by 2030 and 80 per cent by 2040. And for summer, when most people actually swim, Council has set a target of 90 per cent by 2040.
The Council's aspirations follows a 2017 amendment to the National Policy Statement for Freshwater Management (NPS-FM), directing all regional councils to set targets to improve the quality of fresh water. The NPS-FM sets specific definitions of fourth-order rivers and larger, and lakes with a perimeter of at least 1.5km for the targets.
Horizons chair Bruce Gordon says Council says that modelling for the Ministry for the Environment estimates that work already planned will see the length of rivers in the region suitable for swimming increase from 43 per cent to 60 per cent over the 12 years to 2030.
"While this modelling does not take into account factors such as climate change, economic or social drivers, or future changes to policy, Council has agreed to aspire to higher targets of 70 per cent by 2030 and 80 per cent by 2040," says Cr Gordon.
"Horizons' targets will contribute to national targets of 80 per cent by 2030 and 90 per cent by 2040.
"Council are aware that significant investment will be needed to meet targets higher than the current modelling predictions; however, we recognise that our communities aspire to better water quality and have set ourselves ambitious targets.
"While our region is currently below the national average for swimmability, we are seeing a faster than average improvement," says Cr Gordon.
"Our Sustainable Land Use Initiative (SLUI) that targets erosion prone hill country, and our Freshwater programme that assists farmers and community groups with fencing and planting, are beginning to make a difference.
"Further interventions and their associated costs are yet to be explored. However, we already know that taking a planned, whole of catchment approach and prioritising effort and investment where it would make the most difference works.
"Council are already reviewing our approach to fresh water, this includes proposed One Plan changes.
"Additionally, Horizons' non-regulatory work programmes, the commitment from our territorial authorities to upgrade wastewater treatment plants and manage stormwater better, landowners investment in environmental improvements, and efforts of community groups will all contribute to improved outcomes for swimmability and overall water quality."
Horizons natural resources and partnership group manager Dr Jon Roygard says that in 2016, Council upgraded their swim spot monitoring programme from 17 swim spots to 83 throughout the region.
"From early November until the end of April samples are taken from these sites on a weekly basis and sent to an independent and accredited laboratory for testing. They are tested for faecal indicator bacteria including E. coli for freshwater and Enterococci for coastal waters. Our scientists also check each site for phormidium, known as potential toxic algae or cyanobacteria," says Dr Roygard.
"The bacteria and cyanobacteria results are made available to the public on Horizons and Land Air Water Aotearoa (LAWA) websites, so that they can make an informed choice and about when and where to swim in our region.
"In addition to our swim spot monitoring programme, Horizons monitors water quality from sites across the region on a monthly basis. Water collected from these sites is tested for levels of nutrient, bacteria, sediment, clarity and pyshico-chemical stressors such as pH and temperature.
"We also have a network that measures some aspects of water quality on a continuous basis (every 15 minutes). All of this data helps us to make informed decisions about what work programmes we need to prioritise and implement to help improve water quality in our region.
"An independent report conducted by LWP Ltd earlier this year showed strong evidence for regional improvement in sediment and E.coli measures.
"These improvements have been linked to interventions to improve or remove point source discharges to water and land management interventions such as the work within SLUI, New Zealand's largest hill country erosion management programme.
"However, a further report by LWP for Horizons on river water quality state and trend analysis for the region indicates E. coli concentrations generally do not meet bathing suitability guidelines for the One Plan or the National Objectives Framework.
"These results are consistent with the swimmability statistics for the region.
"A further finding was that within the overall regional improving trends, some sites are showing declining trends.
"This further confirms that there is still work to do to improve the swimmability of the region's rivers. A next step will be to plan and undertake actions to work toward the achievement of the new targets that Council have adopted," says Dr Roygard.