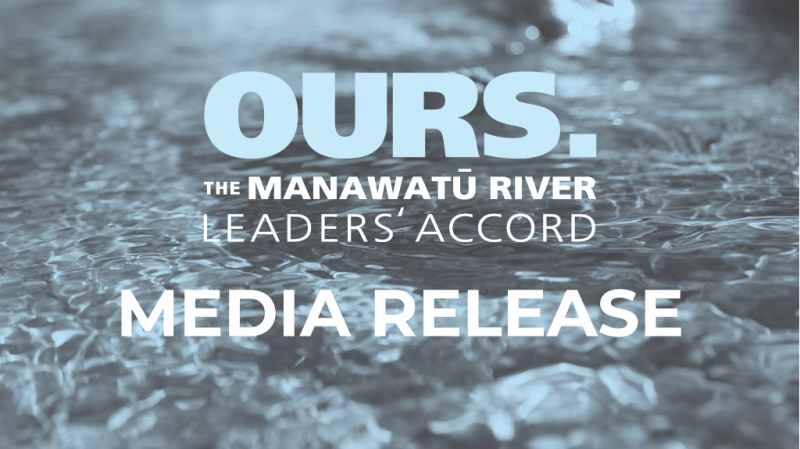 Media release from Accord member Horowhenua District Council about the new Tū Te Manawa whare taiao, or information kiosk, to be built in Te Maire Park in Shannon.
Ngati Whakatere is leading the construction of a new whare taiao, or information kiosk, in Te Maire Park, Shannon.
The whare is one of eight being constructed along the Manawatū River as part of the iwi-led Tu Te Manawa project, which aims to restore the mauri of the Manawatū River and reconnect iwi, hapu and communities with their awa.
As well as each of the local iwi along the river erecting a whare, Tu Te Manawa involves iwi working with communities to restore native plants and install 50 kilometres of fencing along the river banks. It will also include a study of culturally significant species associated with the river and develop a cultural health monitoring programme.
Te Rōpu Taiao o Ngati Whakatere representative Robert Ketu said the eight whare taiao will be located at significant sites in the river catchment.
"We chose Te Maire Park because it's close to our community and to the river," he said. "The whare will be open to the whole community, and there will be information panels and signage to tell the cultural, historical and scientific stories of the site."
An idea being considered as part of the design for the whare is a digital screen showing community science work undertaken by iwi and children from local schools as part of the Tu Te Manawa culturally significant species protection and enhancement programme.
"We want to educate and engage our next generation of kai tiaki who will be taking care of the river in the future," Mr Ketu said.
The whare in Shannon will be located opposite the old Bank of New Zealand building and will measure four metres by five metres. Its design will be inspired by the Ngati Whakatere whare at Poutū.
Construction begins on Friday 14 December with a karakia/blessing at 7am, which everyone is welcome to attend. The whare is expected to be complete by Christmas.
The Tū Te Manawa project is a kaupapa, erecting eight whare (educational kiosks) at sites of significance across the catchment. The projects aims to bring whānau, hapū, iwi and community back to the awa.  Along with generating interest in citizen science, and an increased appreciation of the river and what it should mean to us and future generations. Tū Te Manawa has been funded by the Ministry for the Environment's Te Mana o te Wai fund and is part of the Manawatū River Leaders' Accord.
Visit our Tū Te Manawa page to find out more about the project and discover whare in your area.