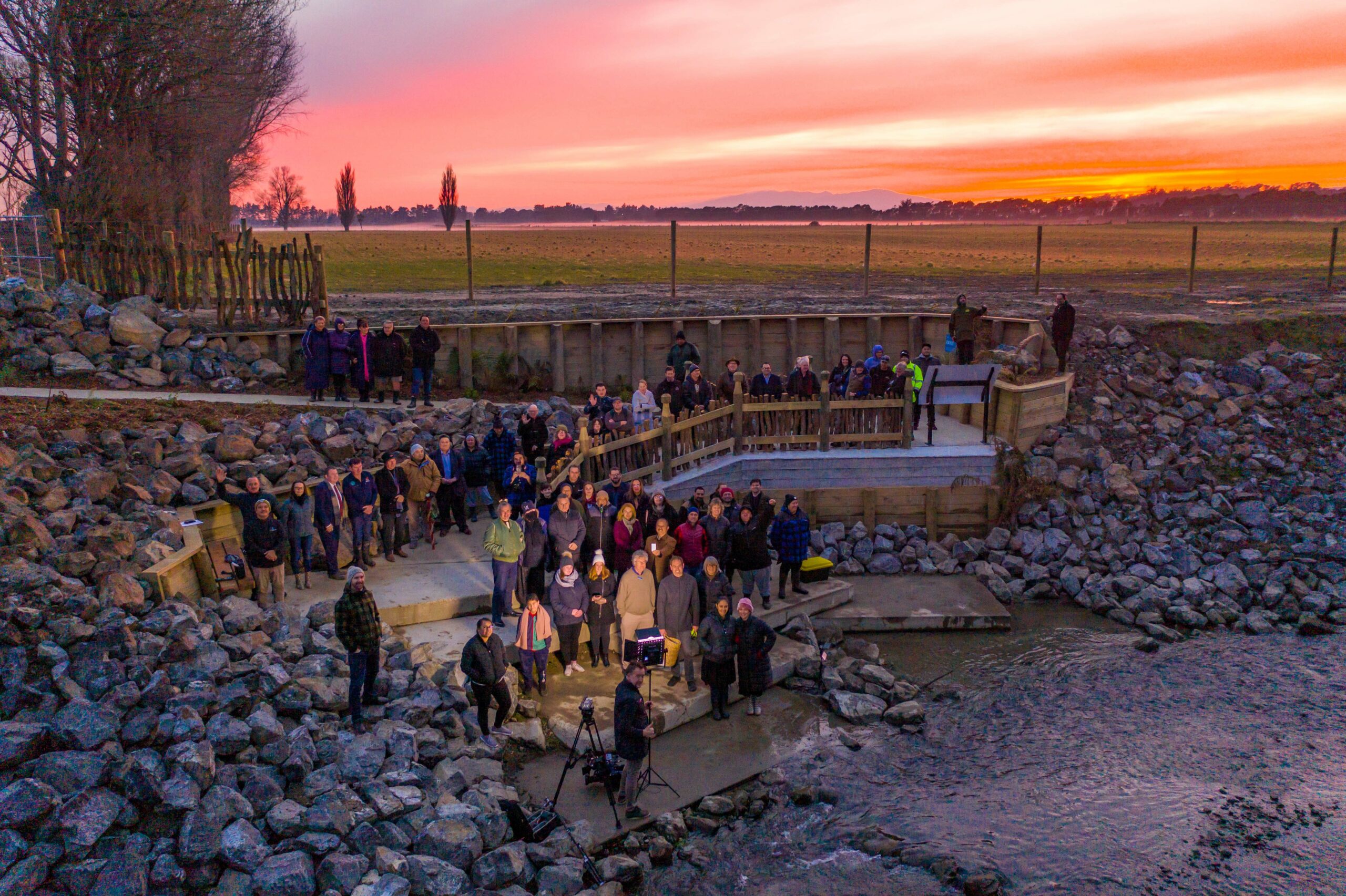 A Manawatū River Leaders' Accord community grant recipient has won the Commonwealth Association of Planners Award for outstanding planning achievement.
The Urban Eels: Our Sustainable City project, has been supported by the Accord through two grants of $9,000 and was awarded the prize for its strong links to Māori heritage and the natural environment.
The Commonwealth Associate of Planning said "this project represents an excellent example where cultural and natural heritage interpretation is innovatively embedded into the planning process and the urban fabric".
Co-chair of the Manawatu River Leaders' Accord Danielle Harris says it's fantastic to have the project recognised.
"Rangitāne o Manawatū see this award as a further example of what can happen when Iwi partner with other agencies and people, turning a dream into a reality benefiting our community and creating a safe space to learn about one of our greatest taonga, the tuna," Harris says.
Fiona Gordon, Director of Gordon Consulting, who led the project, says she hopes the project might inspire others of a similar nature and influence the move toward more collaborative planning processes across New Zealand and the commonwealth.
"The Accord funding allowed the community to lead, and to set the vision for Urban Eels as it saw fit. That's pretty empowering stuff," she says.
"Urban Eels created a space for nature within the urban fabric, making nature more accessible and providing interpretation and education through the expression of the Māori world view."
Urban Eels was also awarded the NZPI Rodney Davis Project Award for innovation and creative excellence earlier in 2021.